While Florida Gov. Ron DeSantis struggled to start his Twitter Space announcing his presidential campaign, Donald Trump released his response to DeSantis joining the GOP presidential primary.
DeSantis Presidential Announcement On Twitter A Complete Disaster, Suffered Major Technical Difficulties
"I'd like to personally congratulate "Rob" DeSanctimonious on finally announcing that he will be entering the race for President of the United States. Hopefully he will get the full experience of being attacked by the Marxists, Communists, and Radical Left Lunatics of our Country, without which he will never know the kind of job he is doing. These Lowlifes & Misfits are far worse than the leaders of hostile foreign countries. They must be soundly defeated in order to MAKE AMERICA GREAT AGAIN!" Trump wrote.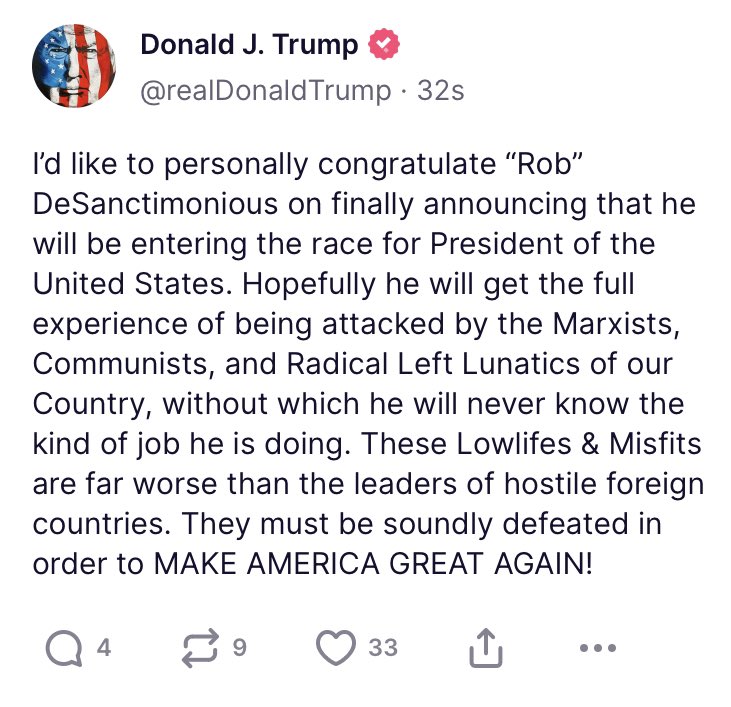 "I will shortly be putting out two videos on Truth Social. I think you will enjoy them. MAKE AMERICA GREAT AGAIN!!!" Trump added.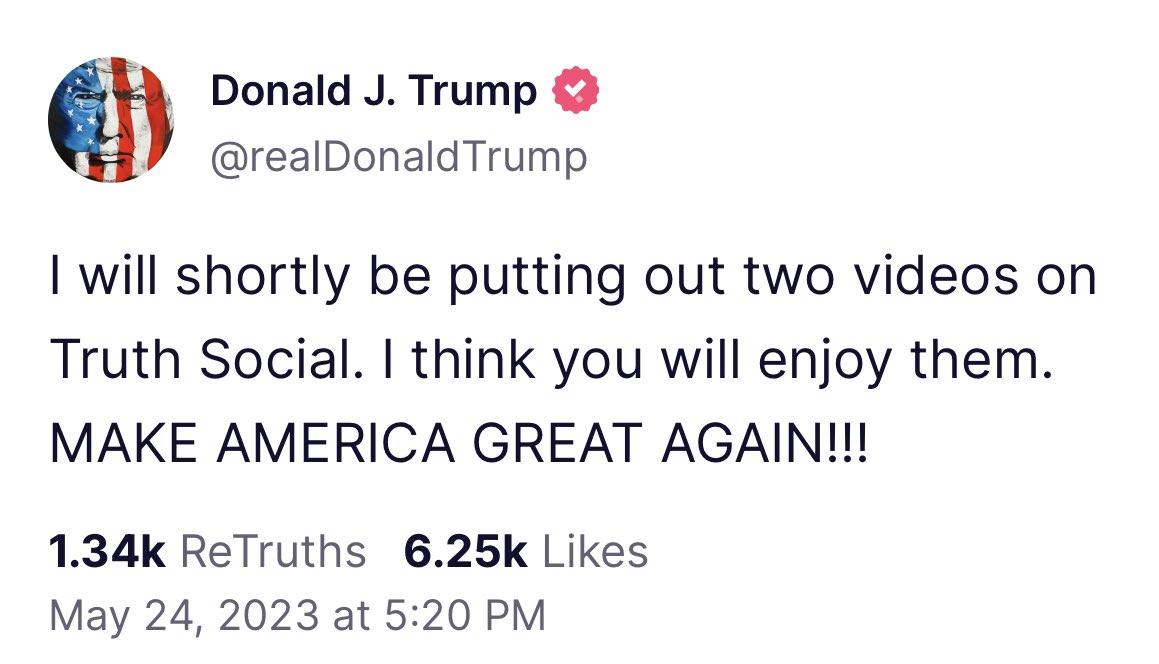 The Trump campaign released this ad while Ron DeSantis launched his bid for president.
The ad labels DeSantis as a "Trump imposter."
WATCH:
🚨 MUST SEE — New Ad from Team Trump: "Starting Day One"

WATCH: pic.twitter.com/RoC2FbV22T

— Trump War Room (@TrumpWarRoom) May 24, 2023
The other video discusses how Donald Trump's endorsement catapulted DeSantis to victory in the Florida 2018 gubernatorial election.
Breaking: Trump Campaign launches Attack ad in response to Gov. Desantis' Presidential announcement on Twitter spaces pic.twitter.com/HKM6lKjNs1

— Ethan Harsell (@ethan_harsell) May 24, 2023
Trump also released this vicious meme mocking the Ron DeSantis-Elon Musk Twitter Space.
Trump Team Launches Epic Meme of DeSantis Twitter Space