A federal judge in Illinois issued a temporary injunction to block a gun law that bans certain semiautomatic rifles.
Illinois Governor J.B. Pritzker (D) passed a measure that penalized anyone who "sells, manufacturers, delivers, imports, or purchases any assault weapon or .50 caliber rifle," according to a Fox News report.
However, United States District Court for the Southern District of Illinois judge Stephen Patrick McGlynn said the court "must be mindful of the rights guaranteed by the Constitution."
Gun Owners of America shared further comments from Judge McGlynn:
This is HUGE NEWS for our case in Illinois!

U.S. District Judge McGlynn absolutely crushed this ruling and stood strong on his oath to stay true to the Constitution! 👏

Check out this quote from his ruling ⤵️ https://t.co/9t2WYuy6jl pic.twitter.com/oFZKi1XHuc

— Gun Owners of America (@GunOwners) April 28, 2023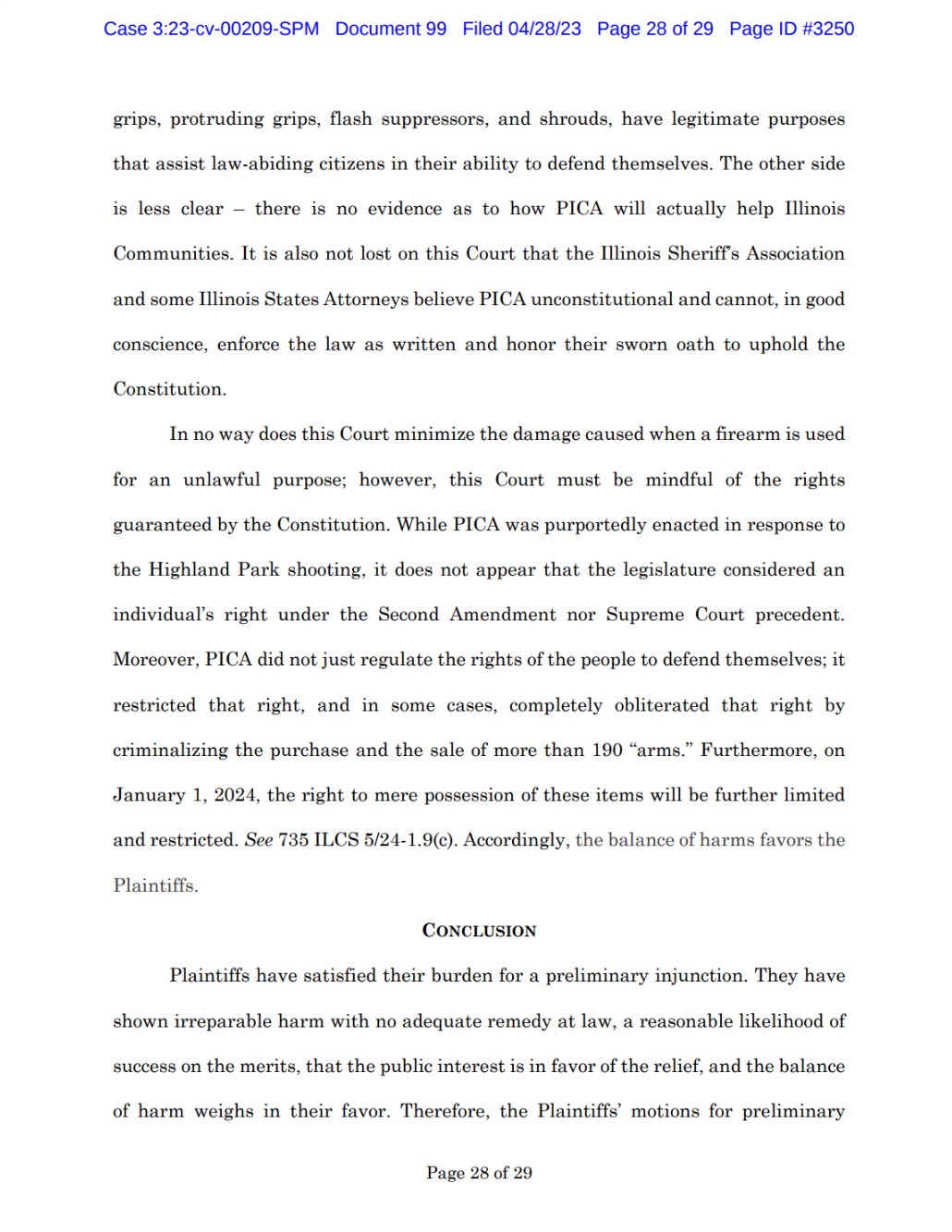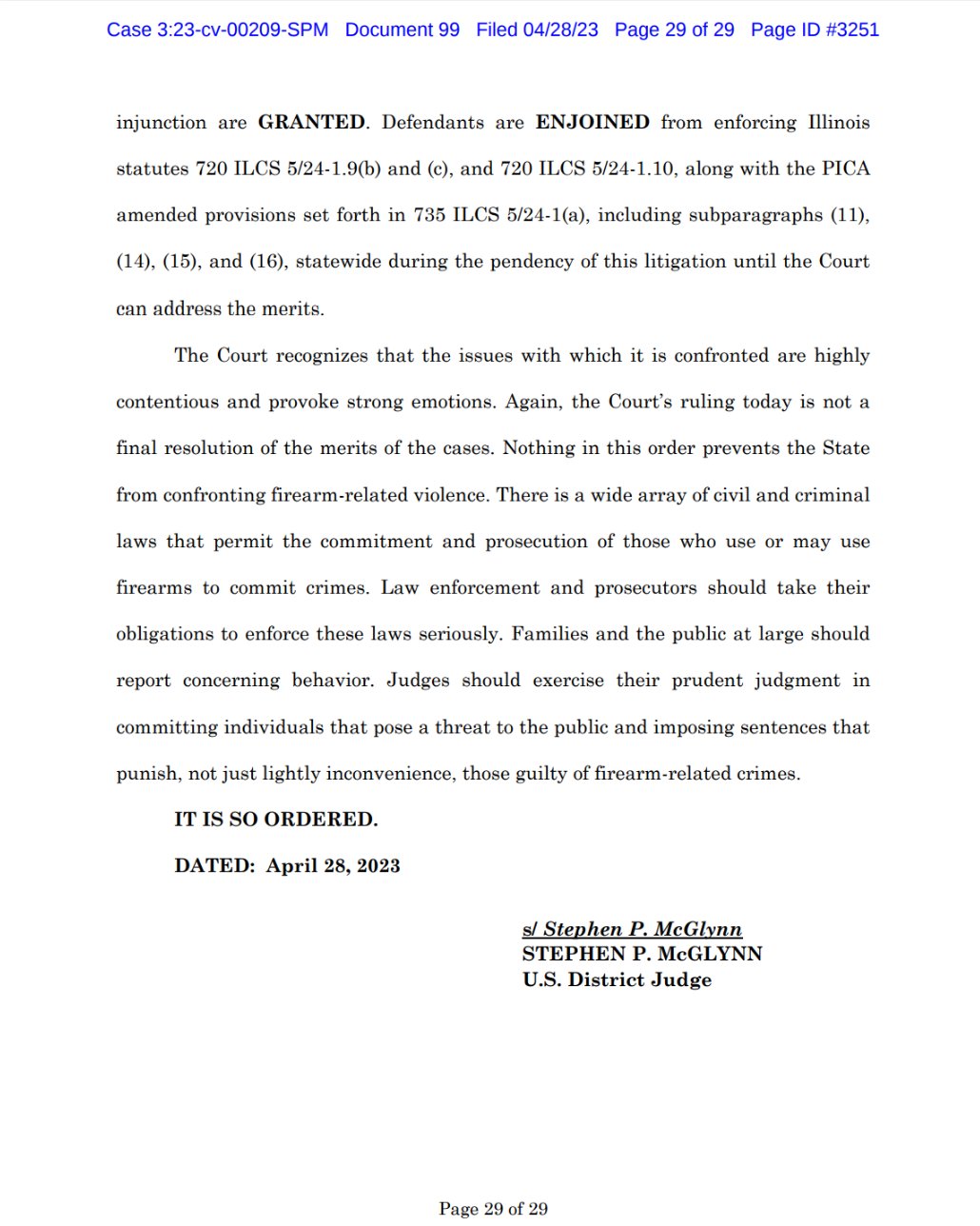 Fox News reported:
The law also includes statutory penalties for people who "sells, manufactures, delivers, imports, possesses, or purchases any assault weapon attachment or .50 caliber cartridge."

Any kit or tools that are used to increase the fire rate of a semiautomatic weapon are also banned, and the legislation includes a limit for purchases of certain magazines.

Gun Owners of America, a plaintiff in the case, said in a statement that the ruling should send a message to Pritzker.

"Governor Pritzker and his anti-gun cabal in the legislature thought they could steam roll the Second Amendment, and this ruling makes clear that they abused their authority and infringed on their citizens' rights. We look forward to continuing this fight," GOA Senior Vice President Erich Pratt said.
Just the News noted:
The ruling comes shortly after Washington enacted a comparable ban on "assault weapons: that has since faced its own legal challenge. That suit claims that "the State of Washington has criminalized one of the most common and important means by which its citizens can exercise their fundamental right to self-defense."